In-House Band and Orchestra Instrument Repair
High-Quality Repairs With The Service You Deserve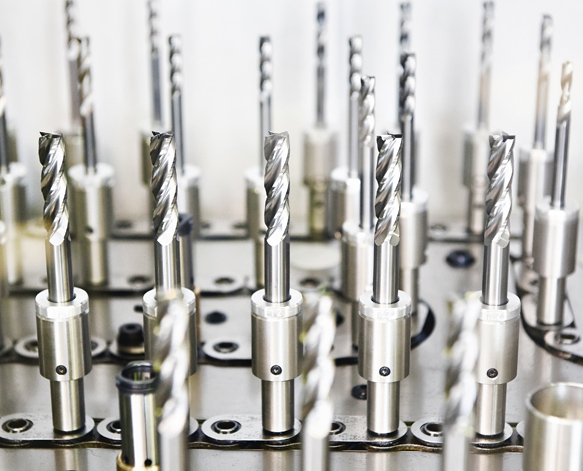 Your instrument deserves the best. You deserve the safest, most eco-friendly services possible. That's why High School Music is proud to use only lead-free solder on all of our repairs. Coupled with state-of-the-art tools and equipment, including an Ultrasonic Power Corporation™ ultrasonic cleaning system and a JL Smith™ Flute Station, we provide you with the very highest level of service available. When you consider that our technicians have over seven decades of combined experience, you can be confident that we have the tools and experience to handle almost any repair.
High School Music Service provides expert instrument repairs, performed by professional technicians, all at an affordable price. We offer fast, reliable service on just about any instrument, so the music never has to stop! When you bring your instrument to High School Music, you will experience the highest level of customer service. Our on-site technicians are always willing to help you with any questions you may have and offer free, no obligation estimates. We also offer many premium level services from an instrument hand polish to a Straubinger™ overhaul. Plus, with our industry leading turnaround time, there is no reason to shop anywhere else.
Brass Instruments

Ultrasonic Instrument Cleaning

Piston and Rotor Valve Repair

Cosmetic and Major Dent Removal

Remove Stuck Slides and Mouthpieces

Solder Braces and Other Broken Parts

Trombone Slide Repair and Alignment

Rotor Alignment and Restringing

Custom Repairs and Fabrication

Complete Knuckle Rebuilds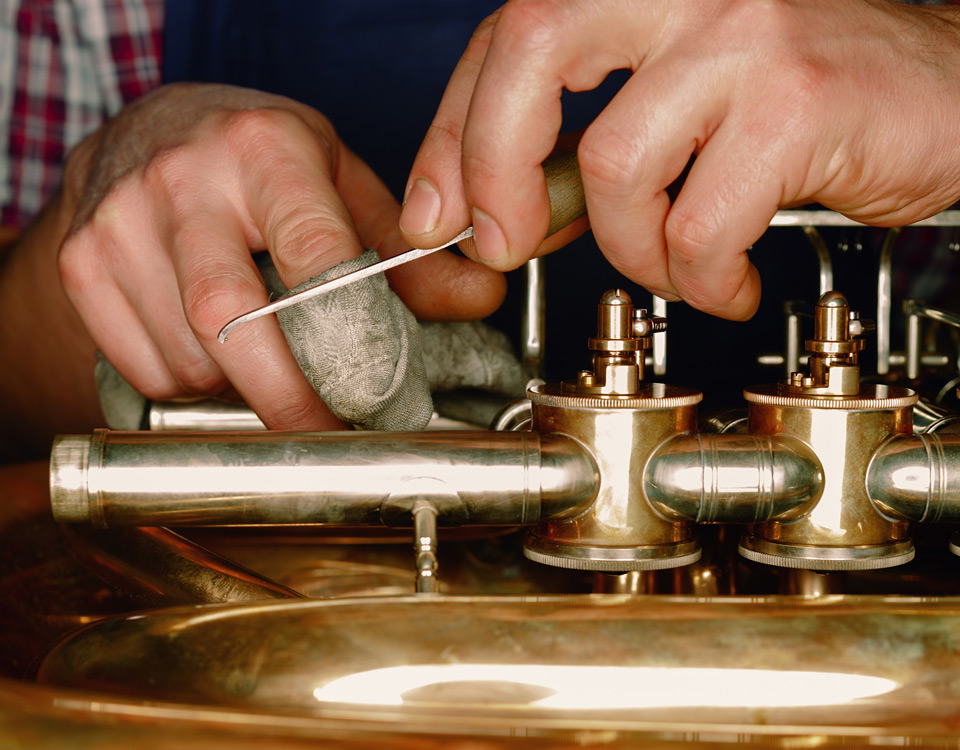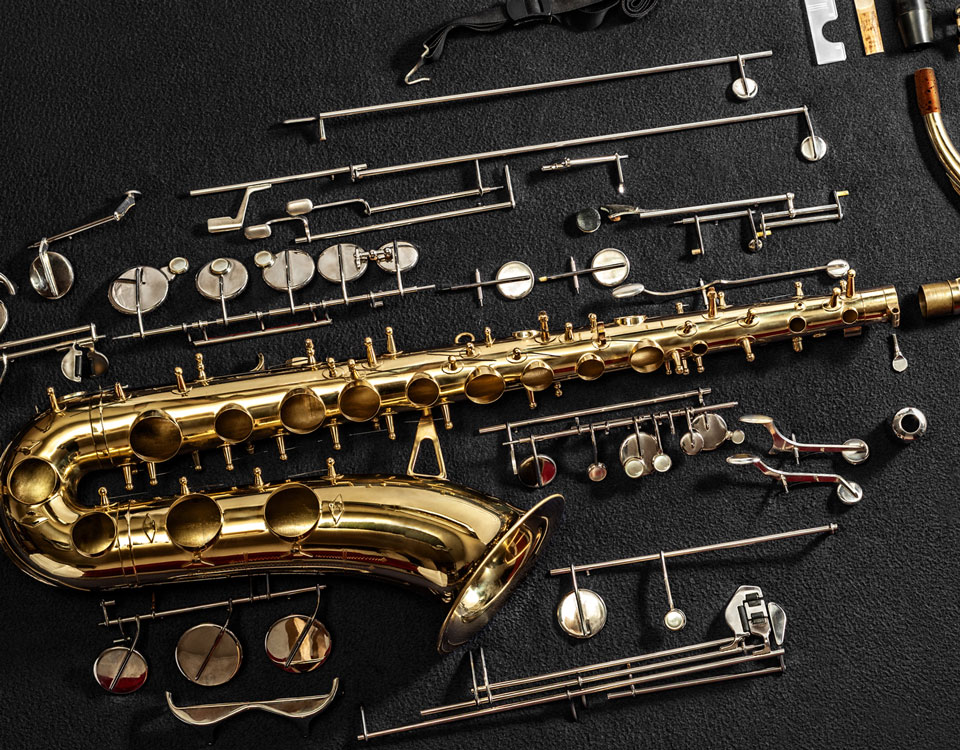 Woodwind Instruments

Full and Economy Instrument Repad

Certified Straubinger™ Technician On Staff

Tone Hole Repair and Replacement

Tenon Replacement

Mechanical Regulation

Key and Tenon Corks

Body and Bell Dent Removal

Custom Post and Key Fabrication

Key Refitting

Custom Neck Fitting and Fabrication
Orchestra Instruments

Instrument Tuning

Custom Bridge Fitting

Sound Post Setting

Bow Rehairs

String Changes

Tuning Peg Refitting and Repair

Minor Fingerboard Repair

Cleaning and Waxing

Reglue and Fit Nut

Minor Body Repairs
*Some orchestra repairs may need to be sent to an outside repair facility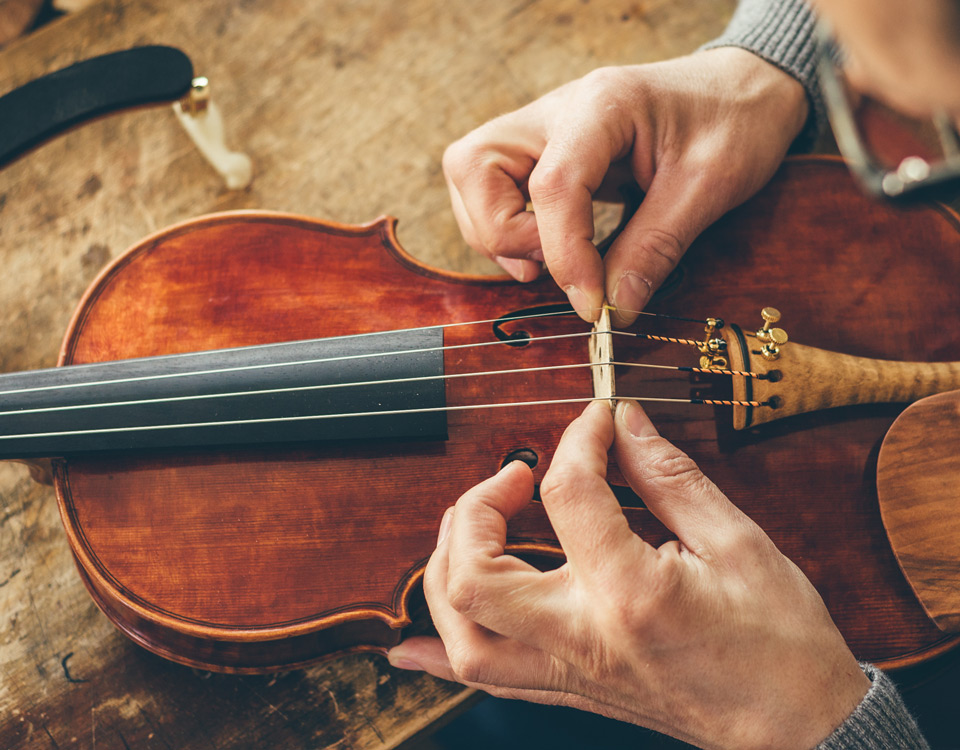 Do you need a service we didn't list? Have an antique or custom instrument? Call or visit either of our two locations today.
Want us to pick up your instrument for repair? Learn more about on-campus instrument pick-up.
Your Complete Satisfaction is Our Goal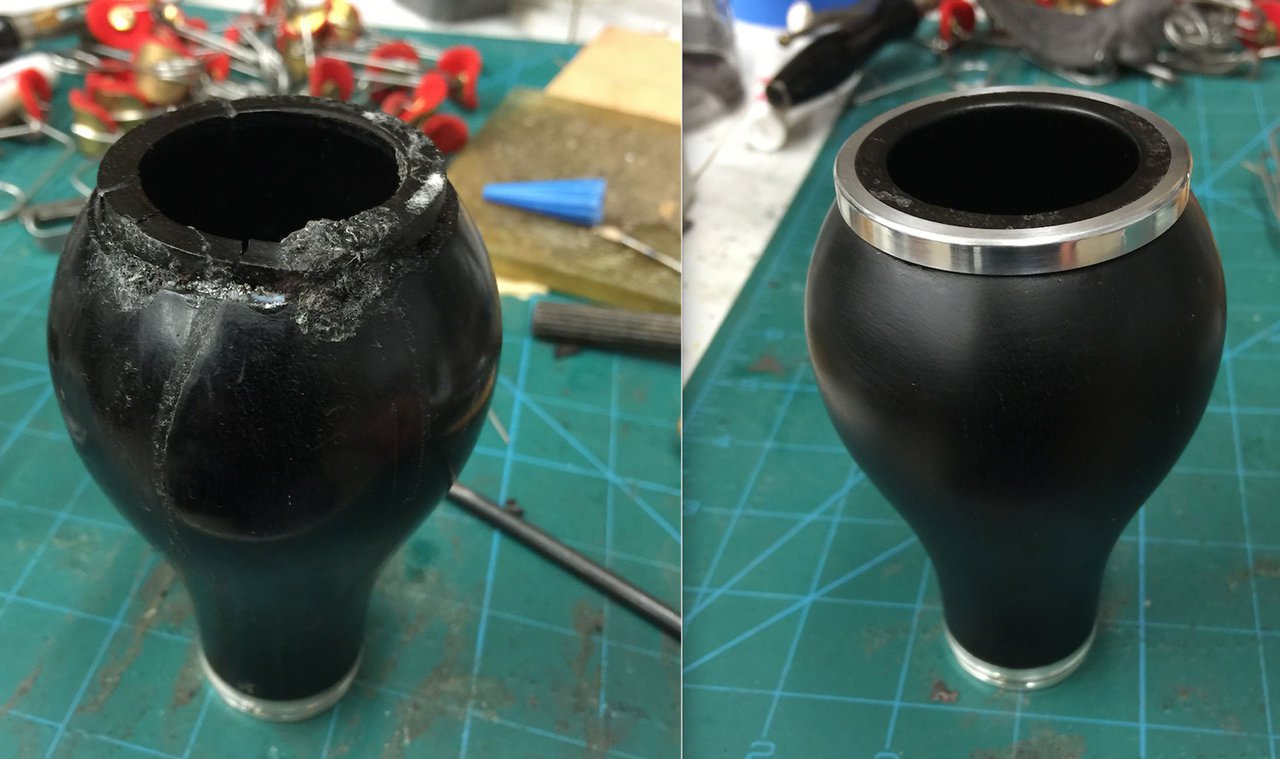 (English horn bell repair, before and after)
Many customers are looking for an instrument to simply be put into "playing condition," but even when the damage is catastrophic, our technicians have the knowledge and skills to get your instrument playing again. So when you come to us with those seemingly impossible jobs, you can trust that we are going to give you all of your options and walk you through exactly what can be done.
No matter how large or small the job, we're not happy until you are. That's why we take the time to understand what you want. Whether you just want the instrument to play or you want the instrument to look like new again, our technicians will do everything to ensure you leave happy. We are so sure of our work, we back it up with a 90 day guarantee*.
*(Guarantee covers original work performed for 90 days from date of completion, except for rust related repairs, which are covered for 30 days from date of completion.)
Meet Our Repair Technicians
Becky Fox
Becky began repairing instruments while finishing her degree in music education over 26 years ago. She repairs both woodwind and brass instruments, but really enjoys working on French horns, clarinets and double reeds. According to Becky, you won't find a bigger St. Louis Cardinal Fan! Go Cardinals!
Phil Fox
Phil has been doing brass repair for over 15 years. His favorite instruments to work on are trombone and trumpet, but what he really enjoys is the problem solving needed to repair instruments. He enjoys driving his Jeep in his off time.
Pam Fox
Pam started repairing brass and woodwind instruments roughly 8 years ago.During that time she has also earned a bachelors in educational studies and 2 associate degrees in computers and networking. She enjoys running mud races, martial arts and spending time with her kids.
Adan "Adam" Martinez
Adam has repaired woodwind instruments for over 23 years. While he repairs all woodwind instruments, his favorites to work on are flutes, clarinets and saxophones. He has been Straubinger certified for over 10 years and is the only tech in San Antonio to hold this prestigious certification. Adam enjoys jazz and watching basketball.
Jake Fox
Since both his parents are repair techs, Jake has literally grown up in a repair shop! Then, 8 years ago, he got a repair bench of his own. He enjoys working on big bore brass instruments, his favorite being euphoniums. When he's not working he loves watching the Chicago Cubs and playing guitar.
James Snyder
James is our newest technician and has been doing repair for over 6 years now, working on woodwind and brass instruments. Before becoming a tech, he studied bassoon at the University of Cincinnati College Conservatory of Music. James also enjoys going to live jazz shows and building PC's.